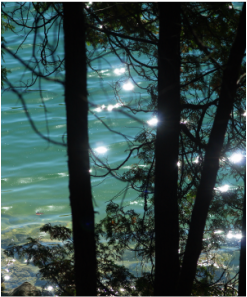 A person can experience various issues regarding preoccupation with food, weight, shape, body image and self-esteem. The severity can range from occasional dieting in order to lose weight to strict restriction of certain foods (food groups), harsh dietary restrains, obsessive body checking and comparison to others, excessive bingeing and purging behaviors (vomiting, misuse of laxatives, diuretics, diet pills, vigorous exercise). Eating disorders not only affect the person who is struggling, but
Even though people might experience a mixture of symptoms relating to disordered eating and/or be diagnosed with various eating disorders (anorexia, bulimia, binge eating disorder), almost all of them judge themselves in terms of their weight and shape and ability to have control over them.
The consequences of eating disorders are devastating and could affect every area of a person's life.
Physical complications include heart problems, kidney failure, decreased bone density (a 20 year old might have bones of a 70 year old), tooth decay, hair loss, amenorrhea (loss of menstrual period) and gastrointestinal problems.
Cognitive functioning could also be affected: difficulty concentrating, memory loss, racing thoughts and rumination about food/weight/shape.
Emotional consequences include a change in the personality, mood swings, depression, anxiety, feelings of guilt and failure, suicidal thoughts.
Behavioural changes a person might experience are: isolation, avoidance of social situations, weight/shape checking; control over eating (e.g. calorie counting, weighing food, checking food labels); excessive exercise.
Although in some cases eating disorders can improve spontaneously (about 5-10%), most of the people struggling with them need additional help (medical attention, psychotherapy, support groups etc)
Disordered eating - signs and treatment
---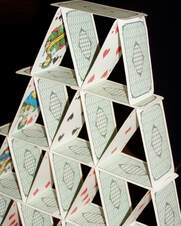 Recovery from eating disorders is possible and turning for help is the first step in the road towards it!
Imagine your eating problem as a house of cards. There are tens or even hundreds of different cards that were placed there through the years, building a solid structure. Each card representing a symptom, a rule, a trigger, a vulnerability or a hurtful emotion. You can try to de-construct this house picking the cards one by one, however it might take a lot of time, enormous effort and there is no guarantee that while you will take one card out, another one will not be replacing it. However, you can think outside of the box and figure out which cards are at the bottom of this construction. Those are called "
maintaining mechanisms
" of a disordered eating. They are at the very foundation of this problem that took over your feelings – both physical and emotional, thoughts and behaviours. They took over your life! During therapy we will explore the triggers and potential mechanisms of the disordered eating and pull them out of the equation. And hopefully the whole steady structure will fall crumbling!
I specialize in the area of eating disorders. I am trained in several leading therapeutic approaches to treatment of eating disorders (CBT-E; EFT; Narrative Therapy) and have extensive experience treating people with eating disorders. I provide individual, family and group therapy.
More information about groups:
Mindfulness and Recovery:
During this group participants will learn to be fully present in the moment, paying attention to their feelings and thoughts in a non-judgmental manner. Often, an eating disorder prevents us from being in the present, distracting us from life. With the help of Mindfulness techniques participants can learn a healthy way of coping with the feelings of shame, anxiety, guilt, emptiness and a negative way of thinking. Mindfulness can teach you to connect with emotions or thoughts rather than being distracted from them. Participants will learn how to become aware of thoughts and feelings, and attend to them without reacting using habitual responses (e.g. binge/purge/restrict).
Healthy Coping Skills for Anxiety and Depression:
Very often anxiety and depression are familiar feelings to someone struggling with disordered eating, body image issues and low self esteem. During this group you will learn how your negative thinking patters might be affecting your feelings and behaviors. You will be able to explore the "mechanisms" of anxiety and depression and learn why they are triggered. You will learn healthy coping techniques with your symptoms and you will be able to share your struggles and worries in a safe environment.
Support Group for Eating Disorder CBT(E):
This group is suitable for anyone seeking support for the first time in a group format. The group is based on the Cognitive Behavioural Therapy techniques specifically developed for eating disorders (CBT-E). In this group participants will get a chance to learn how to change unhelpful thoughts and behaviours that contribute to disordered eating. The facilitator will help identify internal and external factors that are intertwined with eating habits. You will receive helpful tools and learn techniques to address disordered eating. After the introductory four weeks, this group may be offered on an on-going basis for maintenance as a support group throughout the summer with a focus around what works and what does not, as well as refining tools and techniques learned on the journey to recovery.
On the Road to Recovery:
The Recovery group is intended for those who currently are actively working on maintaining changes which they have made in regards to their eating behaviours while attending other group programs or participating in eating disorder treatment. The road to recovery is challenging sometimes and emotional support is necessary to overcome or prevent lapses. In a safe and empathetic environment this group will provide you with coping tools and support needed to address complicated emotions, unhealthy behaviors or unhelpful thoughts. This group is not structured, meaning you can bring your issues/difficulties/achievements to the group discussion. Together we will explore helpful ways to reduce symptoms and make meaningful changes.
Remember - in order to receive proper diagnosis and medical help, you need to consult a physician.
Helpful resources
National Eating Disorder Information Centre (NEDIC)
Eating Disorders of York Region
Sheena's Place
SickKids Hospital
Toronto General Hospital
North York General Hospital
Southlake Regional Health Centre
Academy for Eating Disorders

---