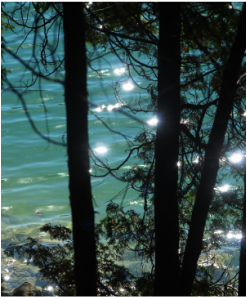 _
One can experience various issues regarding preoccupation with food, weight, shape, body image and self-esteem. The severity can range from occasional dieting in order to lose weight to strict restriction of certain foods (food groups), harsh dietary restrains, obsessive body checking and comparison to others, excessive bingeing and purging behaviors (vomiting, misuse of laxatives, diuretics, diet pills, vigorous exercise).
Even though people might experience a mixture of symptoms relating to disordered eating and/or be diagnosed with various eating disorders (anorexia, bulimia, binge eating disorder), almost all of them judge themselves in terms of their weight and shape and ability to have control over them.
The consequences of eating disorders are devastating and could affect every area of a person's life. Some physical complications include heart problems, kidney failure, decreased bone density (a 20 year old might have bones of a 70 year old), tooth decay, hair loss, amenorrhea (loss of menstrual period) and gastrointestinal problems. Cognitive functioning could also be affected: difficulty concentrating, memory loss, racing thoughts and rumination about food/weight/shape. People can also experience change in their personality, mood swings, depression, anxiety, feelings of guilt and failure, suicidal thoughts.

Although in some cases eating disorders can improve spontaneously (about 5-10%), most of the people struggling with them need additional help (medical attention, psychotherapy, support groups etc)

Turning for help is the first step in the road towards your recovery!
I specialize in the area of eating disorders. I am trained in several leading therapeutic approaches to treatment of eating disorders (CBT-E; EFT; Narrative Therapy) and have extensive experience treating people with eating disorders. I provide individual, family and group therapy (www.edoyr.com).
Signs of Emotional Eating

Signs of Anorexia
Signs of Bulimia
Remember - in order to receive proper diagnosis and medical help, you need to consult a physician.
_
---